ZLINE Dishwasher Review - What to know before you buy
by Pete Lader October 27, 2021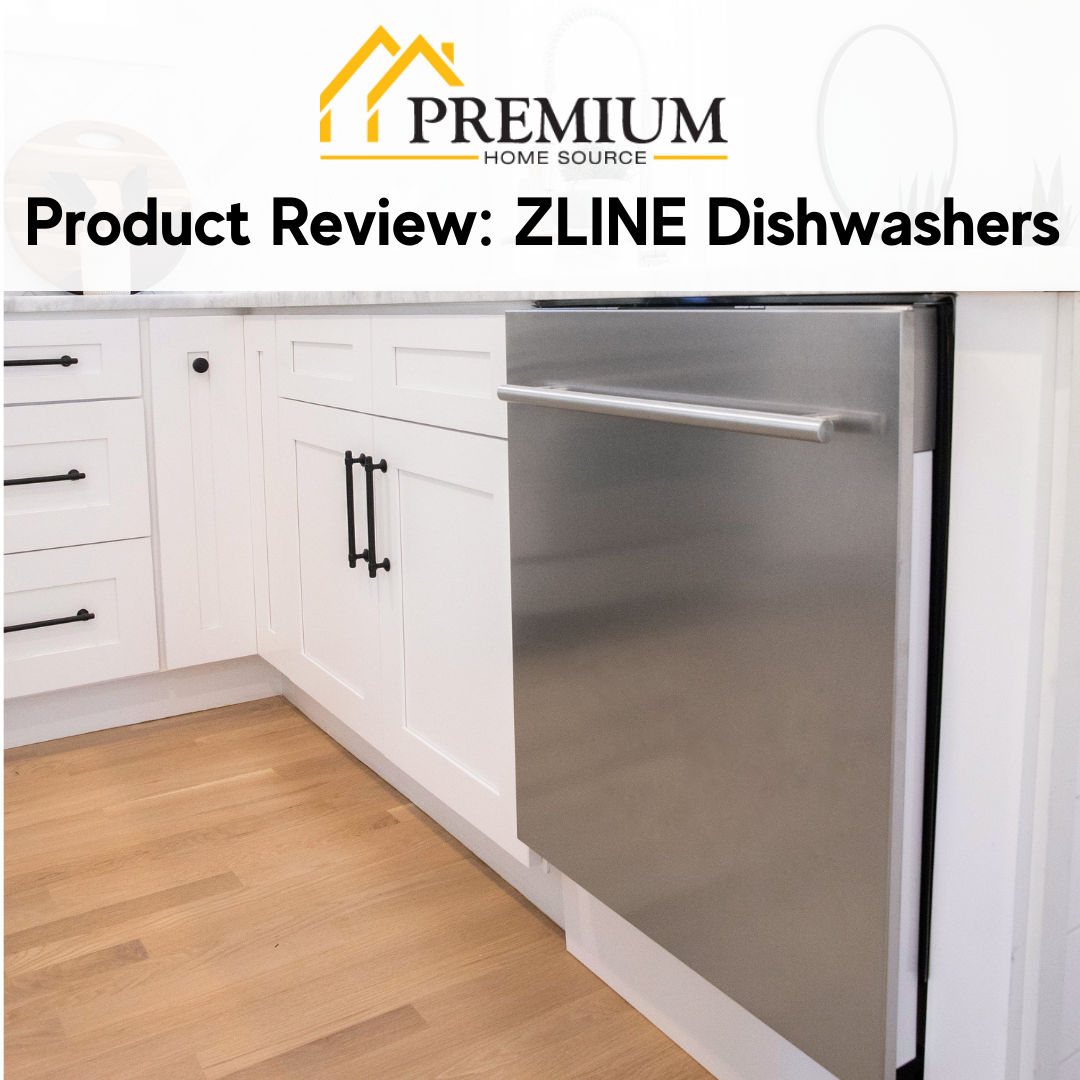 People have many options to choose from when it comes to buying dishwashers. Let's take a deep review into one brand, ZLINE, and explain what you can expect and what they should know before buying. 
Nearly 5,000+ of our customers have purchased the ZLINE dishwasher in the United States, and we've aggregated their feedback and our Product Expert's view in the analysis below.
Who is ZLINE? 
ZLINE is an American Kitchen Brand that draws inspiration from the elegance of Lake Tahoe. ZLINE provides an elevated luxury experience without luxury sticker price. In our experience, ZLINE designs industry-leading kitchen appliances with a strong attention to detail on design and performance. If you'd like to learn more, read our review on the ZLINE Brand.
Shop all ZLINE Dishwashers
ZLINE Dishwasher Considerations:
Types
ZLINE has two lines of their dishwasher option, the European-Style and the American-Style. The main difference is the height of the dishwasher. The European-Style is 32.5 Inches in height and the American-Style ranges between 33 7/8 to 35 7/8 Inches in height for the 24 Inch model. Most of our customers will choose the American-Style option since it will fully cover the height of the cabinet without any custom panels. We still strongly recommend to check your cabinet specs and with your contractor before you buy!
Follow the links below for the two options in Stainless Steel:
American-Style Dishwasher: ZLINE 24 in. Top Control Tall Dishwasher in Stainless Steel with 3rd Rack, DWV-304-24
European-Style Dishwasher: ZLINE 24 in. Top Control Dishwasher in Stainless Steel and Traditional Style Handle, DW-304-H-24
Place Settings
What are place settings and why are they important for dishwashers? A place setting is generally defined as a large dinner plate, smaller snack plate, a bowl, a coffee mug, a glass, a knife, two teaspoons, and two forks. You can think about a place setting as the utensils/dishes that you'll need to serve one person for a 3 course meal. 
So now that we know what a place setting is, you can know understand why place settings are such an important metric for dishwashers. The more place settings, the more the dishwasher can hold. Most full-sized dishwashers will hold somewhere between 12 to 18 place settings. 
So how does ZLINE rank on place settings? If you choose the American-Style, you'll have 15 Place Settings and if you choose the European-Style, you'll have 18 Place Settings... enough for a lot of 3 course meals!
Noise Levels
Ever turn to your significant other or roommate and ask, is the dishwasher on? If you've asked this question, you probably understand that a loud dishwasher while watching your favorite Netflix show is slightly annoying. While you want a dishwasher that actually cleans effectively, you don't want a noisy dishwasher that can ruin the mood. Kitchen appliances use the decibel level ratings - which is a metric to measure sound. When it comes to dishwashers, most will range between 38 dBA and 62 dBA. 
So how loud are the ZLINE dishwashers? Depending on the setting, the American-Style dishwashers goes as loud as 51 decibels and the European-Style goes as loud as 41 decibels. 
Using the image below, you'll see that 40 dBa is the level of noise you'd hear in a quiet library and 50 dBa is comparable to light rainfall. Remember this is only when it's on the highest setting. You can safely enjoy watching your favorite movie without any disturbance from the ZLINE dishwashers!
Energy Efficiency
No one likes paying a big utility and water bill and we are glad to say that ZLINE is in the 1st Tier for Energy Efficiency. These are ENERGYSTAR Certified dishwashers which use multiple filter technology that cleans dishes while being environmentally friendly. We love when appliances work for the customers and for the environment!
Fingerprint Resistant
I don't know about you, but my family uses the dishwasher at least once every other day. That means there's a lot of times the dishwasher panels are being touched from opening and closing... and no one loves to clean dishes AND the dishwasher itself. What is the solution? A stainless steel material that is fingerprint AND smudge resistant! ZLINE's patented DuraSnow® Stainless Steel is both fingerprint and smudge resistant so you can rest easy buying these appliances without having the need to clean the dishwasher panel every day.
Here's your options in the 24 Inch Model:
American-Style Dishwasher: ZLINE 24 in. Top Control Tall Tub Dishwasher in DuraSnow® Stainless Steel and 3rd Rack, DWV-SS-24
European-Style Dishwasher: ZLINE 24 in. Top Control Dishwasher in DuraSnow® Finished Stainless Steel with Traditional Handle, DW-SS-H-24
Want to read more about the DuraSnow® technology? Read our full analysis on this technology in the article Durasnow® vs Stainless Steel. 
Summary
As authorized retailers of several kitchen brands, our customers and employees have rated ZLINE dishwashers at the highest level. The ZLINE dishwashers range in size (18" or 24" Wide), style (American or European height) and color. Combining the affordable cost, the premium stainless steel grade and the low sound levels, we love the ZLINE dishwasher and think you will too!