Slide-In vs. Freestanding Ranges: What's the Difference?
by Pete Lader March 23, 2022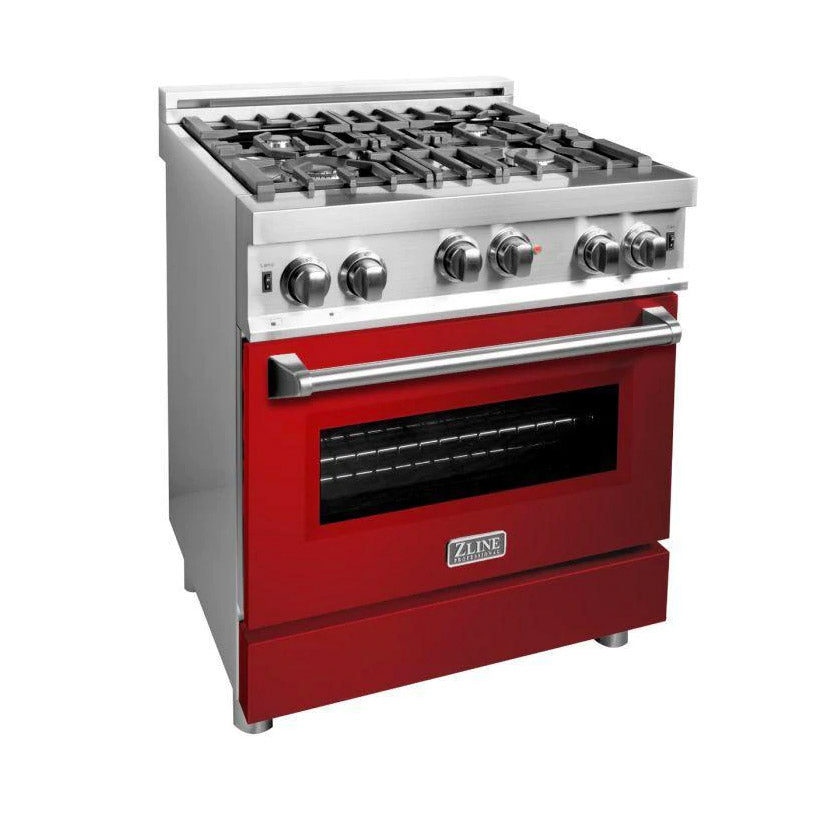 If you are upgrading your kitchen appliances or moving to a new home, you may be looking for a new range. While your kitchen's current design and layout can impact your decision, you may be wondering what the difference is between a slide-in and a freestanding range and which is the best choice for your culinary needs.   
Slide-in ranges offer your kitchen a streamlined, modern look and are designed to fit flush between cabinets or be placed in kitchen islands. Freestanding ranges are outfitted to stand alone and include a backguard in their design. To choose the best option for your home, browse kitchen appliance packages that feature both types of ranges. Consider where you will place your new range, how often and in what capacity you will use it and what design you prefer for your kitchen.
Features of Slide-In Ranges
Slide-in ranges are designed to fit seamlessly with your cabinets and countertops. The lip on either side of the slide in range overlaps the counter for a built-in feel. This is visually appealing and keeps food drips and spills from falling between your range and cabinets. Since slide-in ranges fit snugly in between cabinets, some brands may leave the sides unfinished. Ranges with unfinished sides can't stand alone or be installed at the end of your cabinets. 
Slide-in ranges don't have a backsplash, so you may have to place a tiled backsplash on the wall for protection. The burners and oven are located at the front. This added feature is a convenience and safety measure that allows you to adjust the temperature while cooking without reaching over the hot burners. 
Browse Our Kitchen Range Selection

Features of Freestanding Ranges
Freestanding ranges are not attached to any cabinets or walls, so they are easy to install and move and can be placed anywhere in your kitchen where a connection to an electrical or gas hookup is available. They are typically the more affordable range option and are popular among homeowners. These kitchen ranges come with finished sides and a backsplash so they can stand alone or be placed between cabinets or at the end of a cabinet run. The backsplash helps protect your walls and features a clock, timer and control panel for your oven. 
Freestanding ranges are available in various sizes, finishes and brands to align with your budget and design preferences. You can find ranges offering gas, electric or dual fuel for ovens and stove burners. Freestanding gas ranges feature burner control of the front of the oven, while controls on electric ranges are placed on the backsplash. 
Shop Our Kitchen Appliance Packages

Deciding Between Range Models
When deciding between a slide-in versus freestanding range, consider where you will place it, what design elements work with your kitchen decor and what type of cooking you typically perform. If you cook often or have a large family, look for a larger range with more burners to accommodate your use.
A majority of household kitchens in the U.S. typically opt for a freestanding range, like the ZLINE 48" gas range appliance package which gives you the most up-to-date look for your kitchen. The stainless steel range comes with all gas cooking, and each of the burners has a minimum 4,200 BTU output, with an 18,000BTU dual-wok burner for high-heat cooking. If you need a freestanding range as a focal piece in your kitchen, consider the ZLINE 36" Dual Fuel Range with Red Matte Doors. The bold red door complements the stainless steel frame and the cast-iron stove top, featuring six burners. The door is fitted with three layers of glass and aluminum mesh steel for optimal insulation to keep the oven's exterior cool while it heats up inside. This makes it ideal for homes with young children or pets. 
The two styles of ranges are not interchangeable. Slide-in ranges are installed several inches away from the wall and often have countertop installed behind them. This means you can't easily swap out your slide-in range for a freestanding one in the future without changing the configuration of your countertop. A similar problem exists if you're switching from a freestanding range to a slide-in. You will need to fill any gap behind the range and prepare your wall with a backsplash to manage steam, heat, grease and splashes from cooking. Get advice from a qualified appliance retailer or an expert in kitchen remodeling before making your purchase. This ensures your new range fits properly and won't damage your kitchen.
Get a Top Quality Range for Your Kitchen
Pick the finish and features you need after deciding if a freestanding or slide-in range is right for you. Measure your kitchen to determine what size range to purchase. If you only replace your range, you may want to stick with a brand or finish that matches your existing appliances. Remodeling your entire kitchen gives you more choices.
Premium Home Source can help build your dream kitchen. We offer the best kitchen appliance packages for freestanding and slide-in ranges. Our family-run company works with top manufacturers to deliver reliable appliances from Thor, ZLINE, Forno, Kucht, and more. Contact us at (800) 805-7102 today for help with your kitchen.