ZLINE Appliance Package - 36 in. Dual Fuel Range, Range Hood, Microwave Drawer, 3 Rack Dishwasher, 4KP-RARH36-MWDWV
$5,489.82
$9,247.84
41% Off
Free
Shipping
Authorized
Dealer
Professional
Services

Exclusive Offers Just For You!

🔨Angi: Enjoy affordable installation services across the country. Schedule Now!

🚚 1-800-GOT-JUNK: 10% discounts on haul away services for your outdated appliances. Request a Quote Today!
ZLINE Appliance Package - 36 in. Dual Fuel Range, Range Hood, Microwave Drawer, 3 Rack Dishwasher, 4KP-RARH36-MWDWV
$5,489.82
$9,247.84
41% Off
This item is in stock! Estimated Arrival: Dec 09 to Dec 16
Free
Shipping
Authorized
Dealer
Professional
Services

Exclusive Offers Just For You!

🔨Angi: Enjoy affordable installation services across the country. Schedule Now!

🚚 1-800-GOT-JUNK: 10% discounts on haul away services for your outdated appliances. Request a Quote Today!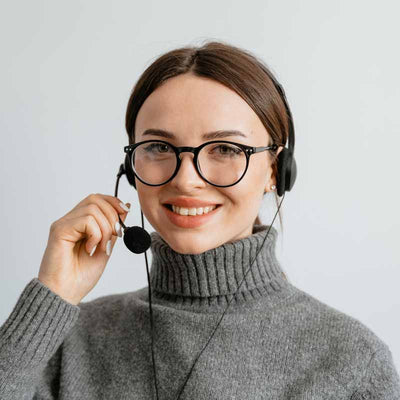 Have a question or want to build your own package?
Talk with one of our trusted appliance experts today!
Product Overview
Oven Power: Electric

Burner Power: Natural Gas

Burner Power: Propane Gas
This ZLINE kitchen appliance package has a powerful stainless steel 36" inch range, 36" inch range hood, 24" inch microwave drawer and 24" 3 Rack dishwasher. This premium and professional appliance bundle is available for your kitchen remodel or build at an affordable price!
Package Includes
Range
Fuel Type: Gas Burners, Electric Oven
An oven with three layers of glass and professional aluminum mesh seal for optimum insulation that allows for the oven door to stay cool while the oven heats.
Dual oven light controlled by a light switch located on the front control panel. Allows for crystal clear visibility to see inside your oven while cooking
Proprietary stay-put hinges are designed to support full-weight of the oven door and stop at any place, durable and effective, with a smooth action.
6 burners provide the perfect range of cooking power from 4,200 to 18,000 BTU's.
One-piece cooktop allows for an easy to clean surface.
Solid-piece cast iron grill - heavy duty and built to last.
Read our in-depth review of ZLINE Ranges:
Range Hood
Wall Mount Range Hood

The ZLINE KB-36 is a 36-inch professional wall mount stainless steel hood designed to be both elegant and powerful, featuring the industry's only lifetime warranty motor. This hood is made of 430-grade stainless steel and is a ZLINE classic. Its durable construction, modern design, and lifetime warranty motor - a ZLINE exclusive - guarantee a range hood with a timeless design that will last a lifetime.
Microwave Drawer
24 inch professional microwave drawer, designed to be oth elegant and space saving. This top loading microwave drawer has one-touch opening and closing and a powerful 1,000 watt output.

Open the drawer with a touch of a button - easy to use open and close buttons for added convenience
Choose from 11 power levels for the perfect power option for your cooking needs
With 1.2 cu ft capacity, the interior accommodates coffee mugs up to 7 inches tall and dishes up to 16 x 16 inches
Dishwasher
Experience Attainable Luxury with the ZLINE Tall Tub Top Control Dishwasher in Stainless Steel. Featuring 8 different wash cycles to accommodate every need, this dishwasher delivers a powerful performance with sparkling clean and dry dishes every time

Customize the dishwasher to your needs with two adjustable racks and a third utensil rack for added flexibility.

At only 51 decibels of sound on the highest setting, ZLINE dishwashers will let your kitchen tasks continue in peace.
Range Specifications
Product Dimensions

36"W x 27.38" (29" w/handle) D x 36"H

Interior Oven Dimensions

30.5"W x 18.5"D x 14"H

Fuel Type

Cooktop: Natural or Propane Gas




Oven: Convection Electric

Voltage
*Requires a minimum of 220V-240V/60HZ/20-50A (please check your kitchen meets this electrical requirement prior to purchase)
NEMA-14-50 4 wire plug system
Warranty
1 Year Parts and Labor

Range Hood

| | |
| --- | --- |
| Product Dimensions | 36"W x 19.7"D x 10.5"H |
| Airflow | 120 / 240 / 320 / 400 (CFM) |
| Warranty | 3 Years Parts. Lifetime warranty on the motor. |

Microwave

| | |
| --- | --- |
| Product Dimensions | 23 7/8"W x 24"D x 15"H |
| Capacity | 1.2 cu.ft. |
| Warranty | 2 Year Parts |

Dishwasher
| | |
| --- | --- |
| Product Dimensions | 24"W x 23"D x 33 7/8" to 35 7/8"H |
| Noise Level | 51 dBA |
| Warranty | 1 Year Parts |
Read our in-depth review of the ZLINE Dishwasher:
Appliance Academy - Learn More:
Amazing value for this Zline package!
I bought this Zline appliance package a few weeks from Premium Home Source. Everything came super fast we received the entire package in under 1 week. My kitchen got an entire facelift! Im shocked by how well things turned out these appliances look and function exactly like a Viking but for over half the price! I love my new Zline kitchen thank you Premium Home Source!!
Worth the Wait!
This is my 2nd package that I bought from Premium Home Source and had to wait only 2 weeks for the entire thing to arrive! Premium Home Source was great keeping me updated on the schedule. The burners are amazing and powerful. The oven cooks the most even of all my professional ranges in the past. The rest of the appliances match the set perfectly. Very happy with this package and the service Premium Home Source provided.
Wonderful Addition
Wonderful addition to my remodel kitchen thanks again for having the best of the best products and furnishings.
Great Service
Premium Home House delivered with the customer service and great product! We are happy customers!
Great product - great value
Product is great - very happy with the price point. Premium Home Source was very competitive on pricing with this item. Happy we bought it!
I have never heard of Premium Home Source, tell me about your company.

Premium Home Source is a family-owned company that is solely focused to serve our customers in the most honest and transparent manner. We first understood the importance of high quality appliances when we bought and built our first home in 2017. When we found it almost impossible to source high quality and affordable home goods and appliances, we knew we weren't the only ones. Understanding the pain points of sourcing quality home goods first hand, we sought out to make this process transparent, price efficient and seamless for every homeowner, contractor, landlord and property manager.

Can't find the package you want? Do you want to create a custom package?

Every kitchen is unique, let us help you create your own personalized package to fit your kitchen! To create a custom package, call our Sales Expert at (800) 805-7102 Extension #1

Are these items refurbished? Used?

All items we sell are Brand New - we will never ship you a refurbished or used item.

How does shipping work?

The shipping carrier will deliver your order curbside. The carrier cannot deliver into your home, garage, kitchen or elsewhere. For orders with large appliances (ex: range or refrigerator), the freight company will call you ahead of time to arrange a date and time to deliver the items.
I have never heard of ZLINE, tell me about them.

ZLINE is a US-based Company that has been focusing on kitchen appliances for over 10 years. Designed in Lake Tahoe, all ZLINE Products are shipped from warehouses in Tennessee, Ohio or Nevada. ZLINE Kitchen and Bath provides Attainable Luxury®, where the kitchen and bath of your dreams is never out of reach. Read more about ZLINE HERE.

Do you have a location or showroom where I can see the product?

ZLINE has many locations or showrooms throughout the US so you can view ZLINE Appliances in person. Our recommendation is to find one close to you and call in to ensure they have the items you are looking for! You can find a list of Showrooms HERE. 
How long does delivery take?

Depending on where the ZLINE Appliances are and the ending destination, your order will take between 1 to 2 weeks to deliver.