ZLINE Appliance Package - 30 in. Dual Fuel Range, Range Hood, Microwave Drawer, 3 Rack Dishwasher, Refrigerator, 5KPR-RARH30-MWDWV
$8,549.78
$14,047.83
39% Off
Free
Shipping
Authorized
Dealer
Professional
Services

Exclusive Offers Just For You!

🔨Angi: Enjoy affordable installation services across the country. Schedule Now!

🚚 1-800-GOT-JUNK: 10% discounts on haul away services for your outdated appliances. Request a Quote Today!
ZLINE Appliance Package - 30 in. Dual Fuel Range, Range Hood, Microwave Drawer, 3 Rack Dishwasher, Refrigerator, 5KPR-RARH30-MWDWV
$8,549.78
$14,047.83
39% Off
This item is in stock! Estimated Arrival: Dec 13 to Dec 20
Free
Shipping
Authorized
Dealer
Professional
Services

Exclusive Offers Just For You!

🔨Angi: Enjoy affordable installation services across the country. Schedule Now!

🚚 1-800-GOT-JUNK: 10% discounts on haul away services for your outdated appliances. Request a Quote Today!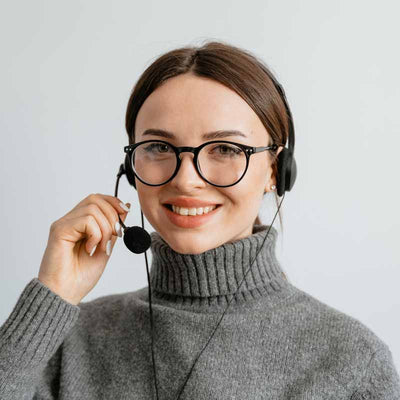 Have a question or want to build your own package?
Talk with one of our trusted appliance experts today!
Product Overview
Oven Power: Electric

Burner Power: Natural Gas

Burner Power: Propane Gas
This ZLINE Kitchen 5 piece appliance package has a powerful stainless steel 30" Dual Fuel Range, 30" Range Hood, 24" Microwave Drawer, 24" 3 Rack Dishwasher, and 36" French Door Refrigerator. This professional appliance bundle is perfect for your dream kitchen!
Package Includes
Range
Fuel Type: Gas Burners, Electric Oven
Premium Quality.

Manufactured with professional stainless steel, premium alloy Italian burners, and a no scratch porcelain top.

Cook Like A Pro. Enjoy superb cooking for each meal with simmering as low as 4,200 BTUs and searing as high as 18,000 BTUs.
Baker's Delight. Large cooking oven (4.0 cu. ft.) with a convection fan
StayPut Hinges.

Italian StayPut hinges - to provide you with a stable and efficient baking environment

Ball Bearing Racks.

SmoothSlide ball bearing oven racks

Natural or Propane Gas.

Every range comes equipped with an LP conversion kit to convert from natural gas to propane; this conversion process must be done by a professional

Buy with Confidence. 1 Year Full Warranty with an Industry First - Limited lifetime warranty on the Italian burners
Range Hood
Product Type: Wall Mount Range Hood
High Performance. 4 speed motor with speeds up to 400 CFM.
Quiet Operation. Clean and quiet is the name of the game and this hood is rated at less than 50 decibels - meaning the ambiance of your dinner conversations will not be disturbed while your range hood is at full power.
Professional Grade.

C

lassic 430 grade stainless steel, this range hood contains rust, temperature, and corrosion-resistant properties to ensure a durable vent hood that will last for years to come

Buy with Confidence. A lifetime warranty on the motor and a 3 year manufacturer's part warranty prove ZLINE is a company that stands behind its product.
Microwave Drawer
Extra Large Capacity.

With 1.2 cu ft capacity, the interior accommodates coffee mugs up to 7 inches tall and dishes up to 16 x 16 inches
Master Every Meal.

Choose from 11 power levels for the perfect power option for your cooking needs. You can also enjoy multiple microwave modes such as defrost, popcorn, and beverage heating.
Fast Cooking.

Boil water as quickly as 1 minute and 50 seconds with standard microwave settings
Easy Operation.

Open the drawer with a touch of a button. Easy to use glass touch controls and LED display
Installation Type. Built-in under a counter or in a wall
Buy with Confidence.

2 year parts warranty included.
Dishwasher
Designed for all households.

F

its 15 place settings within its full-depth dish racks

Quiet Operation. With just 51 dBA, you can enjoy a peaceful kitchen while getting a spotless wash, every time
Energy Efficient. F

eatures eco-friendly dishwasher settings, saving on both water and energy with each load

Buy with Confidence. 1 year parts warranty included
Refrigerator
Extra Large Capacity. Create more room for your items with a large fridge and freezer space at 22.5 cu. ft. capacity
Adjustable Shelves. Adjustable shelving can be re-arranged to fit your family's needs
Pristine Finish. Enjoy a clean look in your kitchen with fingerprint-resistant 430-grade stainless steel
Energy Efficient. Enjoy energy savings while maintaining professional power with this ENERGY STAR Certified refrigerator
Keep it Fresh. Two humidity-controlled crisper drawers help keep your food fresh
LED Lighting. Illuminate your entire refrigerator with 6 LED lights at the top and sides of the refrigerator
Buy with Confidence. Have peace of mind with a one year full warranty
Range Specifications
Product Dimensions

30"W x 27.38" (29" w/handle) D x 36"H

Interior Oven Dimensions

26.5"W x 18.5"D x 14"H

Fuel Type

Cooktop: Natural or Propane Gas




Oven: Convection Electric

Voltage
*Requires a minimum of 220V-240V/60HZ/20-50A (please check your kitchen meets this electrical requirement prior to purchase)
NEMA-14-50 4 wire plug system
Warranty
1 Year Parts and Labor

Range Hood

| | |
| --- | --- |
| Product Dimensions | 30"W x 17.7"D x 10.5"H |
| Airflow | 120 / 240 / 320 / 400 (CFM) |
| Warranty | 3 Years Parts. Lifetime warranty on the motor. |

Microwave

| | |
| --- | --- |
| Product Dimensions | 23 7/8"W x 24"D x 15"H |
| Capacity | 1.2 cu.ft. |
| Warranty | 2 Year Parts |

Dishwasher
| | |
| --- | --- |
| Product Dimensions | 24"W x 23"D x 33 7/8" to 35 7/8"H |
| Noise Level | 51 dBA |
| Warranty | 1 Year Parts |

Refrigerator

Product Dimensions
35.8''W x 69.9''H x 29''D


Depth with Door open = 43.5"D

Total Capacity

22.5 cu. ft.

Refrigerator Capacity

15.87 cu. ft.

Freezer Capacity

6.61 cu. ft.

Icemaker

Yes

Water Dispenser

No

Warranty
1 Year Parts and Labor
Amazing value for this Zline package!
I bought this Zline appliance package a few weeks from Premium Home Source. Everything came super fast we received the entire package in under 1 week. My kitchen got an entire facelift! Im shocked by how well things turned out these appliances look and function exactly like a Viking but for over half the price! I love my new Zline kitchen thank you Premium Home Source!!
Worth the Wait!
This is my 2nd package that I bought from Premium Home Source and had to wait only 2 weeks for the entire thing to arrive! Premium Home Source was great keeping me updated on the schedule. The burners are amazing and powerful. The oven cooks the most even of all my professional ranges in the past. The rest of the appliances match the set perfectly. Very happy with this package and the service Premium Home Source provided.
Perfect product for complete reno!
I was doing a complete remodel of my kitchen and found this package deal of appliances and it was exactly what i was looking for. The price was great and i didn't have to pay for shipping! They were very courteous on the phone and i got my shipment just like the promised. I would highly recommend Premium Home Source
Best package and amazing pricing!
I saw this package online and I couldn't believe the pricing!! I was even more happy when it arrived - everything was in amazing packaging and the appliances were all flawless!
This is awesome.
I love this appliance package. This range is the real deal. Super high quality. And everything is accurate. The burners go from very very hot to a very low simmer. And the oven works to perfection. We ordered the fridge, dishwasher, etc. to go with it, which made it look better. Expensive but built to last.
I have never heard of Premium Home Source, tell me about your company.

Premium Home Source is a family-owned company that is solely focused to serve our customers in the most honest and transparent manner. We first understood the importance of high quality appliances when we bought and built our first home in 2017. When we found it almost impossible to source high quality and affordable home goods and appliances, we knew we weren't the only ones. Understanding the pain points of sourcing quality home goods first hand, we sought out to make this process transparent, price efficient and seamless for every homeowner, contractor, landlord and property manager.

Can't find the package you want? Do you want to create a custom package?

Every kitchen is unique, let us help you create your own personalized package to fit your kitchen! To create a custom package, call our Sales Expert at (800) 805-7102 Extension #1

Are these items refurbished? Used?

All items we sell are Brand New - we will never ship you a refurbished or used item.

How does shipping work?

The shipping carrier will deliver your order curbside. The carrier cannot deliver into your home, garage, kitchen or elsewhere. For orders with large appliances (ex: range or refrigerator), the freight company will call you ahead of time to arrange a date and time to deliver the items.
I have never heard of ZLINE, tell me about them.

ZLINE is a US-based Company that has been focusing on kitchen appliances for over 10 years. Designed in Lake Tahoe, all ZLINE Products are shipped from warehouses in Tennessee, Ohio or Nevada. ZLINE Kitchen and Bath provides Attainable Luxury®, where the kitchen and bath of your dreams is never out of reach. Read more about ZLINE HERE.

Do you have a location or showroom where I can see the product?

ZLINE has many locations or showrooms throughout the US so you can view ZLINE Appliances in person. Our recommendation is to find one close to you and call in to ensure they have the items you are looking for! You can find a list of Showrooms HERE. 
How long does delivery take?

Depending on where the ZLINE Appliances are and the ending destination, your order will take between 1 to 2 weeks to deliver.