Thor Kitchen 30 Inch Air Fry and Self-Clean Professional Electric Range, TRE3001
$2,209.00
$2,599.00
15% Off
Free
Shipping
Authorized
Dealer
Professional
Services

Exclusive Offers Just For You!

🔨Angi: Enjoy affordable installation services across the country. Schedule Now!

🚚 1-800-GOT-JUNK: 10% discounts on haul away services for your outdated appliances. Request a Quote Today!
Thor Kitchen 30 Inch Air Fry and Self-Clean Professional Electric Range, TRE3001
$2,209.00
$2,599.00
15% Off
This item is in stock! Estimated Arrival: Dec 11 to Dec 18
Free
Shipping
Authorized
Dealer
Professional
Services

Exclusive Offers Just For You!

🔨Angi: Enjoy affordable installation services across the country. Schedule Now!

🚚 1-800-GOT-JUNK: 10% discounts on haul away services for your outdated appliances. Request a Quote Today!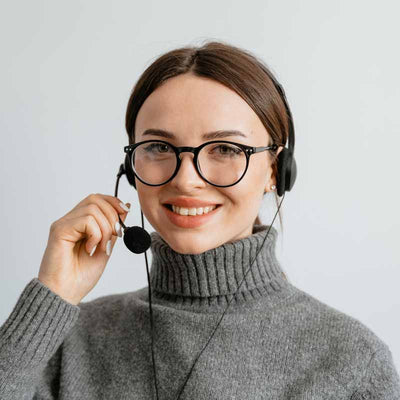 Have a question or want to build your own package?
Talk with one of our trusted appliance experts today!
Product Overview
Oven Power: Electric

Burner Power: Electric

Air Fry Function

Self-Clean Function

Voltage: 240
THOR Kitchen offers the power and performance of a premium professional appliance at a practical price. The THOR Kitchen 30 Inch Tilt Panel Professional Electric Range is a stainless-steel machine designed with professional features and functionality. With easily accessible tilt panel touch controls, high-powered elements, and commercial convection fan, this electric range takes everything from prime rib to snickerdoodles to the next level.
Highlights
Five Powerful Elements. Five elements give you great cooking flexibility with a powerful radiant cooktop. From a 100W warming zone to a high-powered 3,000W quick boil element, this range gives you the power to master any meal and the consistent low heat desired for cooking delicate sauces or melting chocolate
True Convection Fan. 

The true convection fan blows heat from the 800W heating element for more even heating and optimum cooking and baking results

Tilt Panel. Touch to tilt or flatten the control panel for a customizable cooking experience that offers flexibility and control of cooktop and oven settings

Large Oven Capacity. 4.55 cu. ft. oven capacity can accommodate multiple dishes at a time

Air Fry. Create healthier and mouthwatering meals using the air fry feature

Multiple Cooking Modes. Multiple cooking modes including bake, broil, roast with built-in meat probe, air fry and keep warm give you the flexibility you need to create masterful meals

Storage Space. Storage drawer provides additional storage space for cooking trays and other kitchen utensils
Hidden Bake Element. Hidden bake element is positioned below the oven floor, creating a smooth oven surface so spills are easy to clean without maneuvering around heating elements

Self Cleaning. The self-cleaning cycle uses high temperature to power through soils in the oven cavity, requiring only a quick wipe down at the end of the cycle

Halogen Oven Light. The oven light illuminates your food for increased visibility

Dimensions

29 7/8"W x 26 1/2"D x 36" - 39"H

Product Weight

232

lbs
Electrical Requirements
*Requires a minimum of 220V-240V/60HZ/50A
The plug is not included in the package. A 3-Pole, 4-Conductor Cord Kit with NEMA Type 14-50R is recommended by Thor Kitchen.
(please check your kitchen meets this electrical requirement prior to purchase)

Warranty

2 Years Parts and Labor

Cooktop

Black Polished Plate Glass Ceramic Cooktop

Oven
Convection with 800W Heating Element
4.55 cu.ft. capacity
Fits 23" x 16" Baking Sheet
Wattage
Front Left Element (Dual) - 

3000W


Front Right Element (Dual) - 

3000W


Rear Left Element (Single) - 1200W
Rear Middle Element (Single) - 100W
Rear Right Element (Single) - 1200W

Oven:
Top Heater Power: 3,500W
Lower Heating Power: 3,500W
Self-Clean
Yes

Oven Racks
2
Rack Position
6
Modes
Delay Bake, Delay Start, Proofing Mode, Air Fry, Pizza, Fast Preheat, Keep Warm, Probe
Storage Drawer
Yes
Fuel Type
Cooktop: Electric
Oven: Electric

I have never heard of Premium Home Source, tell me about your company.

Premium Home Source is a family-owned company that is solely focused to serve our customers in the most honest and transparent manner. We first understood the importance of high quality appliances when we bought and built our first home in 2017. When we found it almost impossible to source high quality and affordable home goods and appliances, we knew we weren't the only ones. Understanding the pain points of sourcing quality home goods first hand, we sought out to make this process transparent, price efficient and seamless for every homeowner, contractor, landlord and property manager.

Can't find the package you want? Do you want to create a custom package?

Every kitchen is unique, let us help you create your own personalized package to fit your kitchen! To create a custom package, call our Sales Expert at (800) 805-7102 Extension #1

Are these items refurbished? Used?

All items we sell are Brand New - we will never ship you a refurbished or used item.

How does shipping work?

The shipping carrier will deliver your order curbside. The carrier cannot deliver into your home, garage, kitchen or elsewhere. For orders with large appliances (ex: range or refrigerator), the freight company will call you ahead of time to arrange a date and time to deliver the items.
I have never heard of Thor Kitchen, tell me about them.

Thor Kitchen is a US-based Company that focuses on premium and professional kitchen appliances. The appliances are superbly crafted, fully-featured, stainless steel tools designed to please both the eyes and the appetites. Thor's headquarters are in California. Read more HERE

Do you have a location or showroom where I can see the product?

Thor Kitchen has a few locations or showrooms throughout the US so you can view Thor Kitchen Appliances in person. Our recommendation is to find one close to you and call in to ensure they have the items you are looking for! You can find a list of Showrooms here: HERE 

How long does delivery take?

Depending on the ending destination, your order will take between 1 to 2 weeks to deliver.