Thor Kitchen Appliance Package - 30 In. Gas Range, Range Hood, Microwave Drawer, Refrigerator, Dishwasher, Wine Cooler, AP-TRG3001-W-6
$8,020.00
$9,794.00
18% Off
Free
Shipping
Authorized
Dealer
Professional
Services

Exclusive Offers Just For You!

🔨Angi: Enjoy affordable installation services across the country. Schedule Now!

🚚 1-800-GOT-JUNK: 10% discounts on haul away services for your outdated appliances. Request a Quote Today!
Thor Kitchen Appliance Package - 30 In. Gas Range, Range Hood, Microwave Drawer, Refrigerator, Dishwasher, Wine Cooler, AP-TRG3001-W-6
$8,020.00
$9,794.00
18% Off
This item is in stock! Estimated Arrival: Dec 13 to Dec 20
Free
Shipping
Authorized
Dealer
Professional
Services

Exclusive Offers Just For You!

🔨Angi: Enjoy affordable installation services across the country. Schedule Now!

🚚 1-800-GOT-JUNK: 10% discounts on haul away services for your outdated appliances. Request a Quote Today!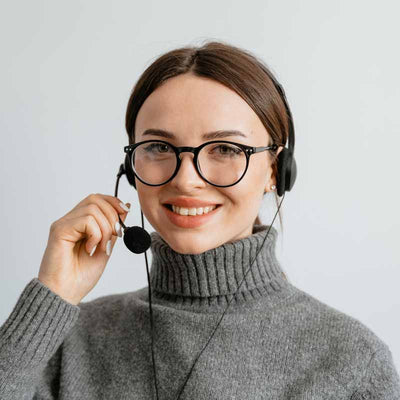 Have a question or want to build your own package?
Talk with one of our trusted appliance experts today!
Product Overview
Fridge: Icemaker

Oven Power: Natural Gas

Range: Self-Clean Function

Burner Power: Natural Gas
This premium Thor Kitchen appliance package is complete with a Professional 30" Natural Gas Range, 30" Range Hood, 36" Counter Depth Refrigerator, 24" Dishwasher, 24" Wine Coolers, and 24" Microwave Drawer.
Package Includes
Range
Fuel Type.

Natural Gas Burner, Natural Gas Oven
High-Powered BTU Burners.

From a high-powered 15,000 BTU burner to a steady 650 BTU simmer function, this range gives you the power you need for large family meals and the consistent low heat desired for cooking delicate sauces or melting chocolate
Commercial Convection Fan.

Provides controlled heat distribution for fast and efficient cooking
Self-Cleaning.

The self-cleaning cycle uses high temperature to power through soils in the oven cavity, requiring only a quick wipe down at the end of the cycle
Tilt Panel.

Touch to tilt or flatten the control panel for a customizable cooking experience that offers flexibility and control of cooktop and oven settings
Range Hood
Type. Wall Mount Range Hood
Powerful Suction.

800 CFM of suction handles the odors, smoke and steam from multiple pots, pans and burners

Three Speed Settings.

3 fan speeds allow for easy adjustment between high (800 CFM, 65 dB), medium (685 CFM, 58 dB) and low (530 CFM, 51.5 dB) suction.
Quiet Operation at High Speed.

Quiet operation keeps noise level at a maximum 65 decibels.
Convertible. Vent out or recirculating (ductless) option with carbon filters (not included)

Commercial-Style Baffle Filter. Large, commercial-style 430 grade stainless steel baffle filter maximizes air flow and grease filtering while the hood is in operation.
Refrigerator
Type.

Counter Depth Refrigerator

Storage Space.

Generous 22.5 cu. ft of combined refrigerator and freezer storage

Counter-Depth.

Maximize your kitchen space by taking up less room than a standard depth refrigerator
Fingerprint Resistant Stainless Steel Finish. Beautiful, easy-to-clean stainless steel finishes are fingerprint and smudge resistant
Automatic Ice Maker.

Top slide-out freezer drawer features and automatic ice maker that produces up to 4 lbs. a day
Crisper Drawers.

Two humidity controlled crisper drawers provide flexible storage space and keep produce fresh longer
Cool Zone.

Specialized drawer within refrigerator can hold a cooler temperature to properly store your delicious desserts

Dishwasher

This 24 in. Built-In Dishwasher in Stainless Steel will clean all your dishes with ease. This unit utilizes the Smart Wash System to determine the type of cycle to use dependent on the soil level of the load. In addition, it Contains a multiple filter system for optimal performance with less water and energy.

Fingerprint Resistant.

Resists fingerprints and smudges with stainless steel that easily wipes clean

Ultra Quiet Dishwasher.

45 decibels means you can operate your dishwasher while you're in the same room and still have a conversation and watch TV

Microwave Drawer

Drawer Design

- The 24-inch Microwave Drawer is flexible to your kitchen design and can be placed below an island, peninsula, or

standard cabinetry or can also be installed adjacent to your wall oven.
Multiple Power Modes

- Offers 10 power modes for precision heating, from a delicate power mode for melting chocolate to cranking up the power and using 950-watts for cooking and defrosting your favorite foods. The control is at your fingertips.
Spacious Capacity

- 1.2 cu.ft. capacity can accommodate a variety of different container shapes and sizes.

Wine Cooler

Precise Temperature Control:

Electronic temperature control

with LED digital display – set temperature anywhere between 41-65°F and the wine cooler will hold it precisely
Maximum Storage Capacity:

Holds up to 42 bottles for maximum storage
Dual Temperature Zones:

Store red, white and sparkling beverages at the appropriate temperature for proper preservation and maximum taste
Security Lock:

Security lock to keep out unwanted guests

Door Alarm:

Door alarm notifies you if the door is left ajar for too long
Range Specifications
Product Dimensions

29 7/8"W x 29"D x 38 1/8"H

Interior Oven Dimensions

23 3/4"W x 19 23/64"D x 18 13/32"H

Fuel Type

Cooktop: Natural Gas




Oven: Natural Gas

Voltage

Requires a minimum of 120V/60Hz/15 or 20A

Range Hood

Product Dimensions

30

"W x

20 1/2"D x 14

"

H

Airflow

460 / 650 / 800 (CFM)

Refrigerator

| | |
| --- | --- |
| Product Dimensions | 35.98"W x 29.02"D x 69.88"H |
| Total Capacity | 22.5 cu. ft. |
| Refrigerator Capacity | 16 cu. ft. |
| Freezer Capacity | 6.5 cu. ft. |
| Icemaker | Yes |
| Water Dispenser | No |

Dishwasher
Product Dimensions
24"W x 24.5"D x 34 to 35.5"H
Height is adjustable
Noise Level

45 dBA

Wine Cooler

| | |
| --- | --- |
| Product Dimensions | 23.5"W x 23"D x 34.25"H |
| Storage Capacity | 42 Wine Bottles |

Microwave

| | |
| --- | --- |
| Product Dimensions | 23.88"W x 23.01"D x 15.88"H |
| Capacity | 1.2 cu.ft. |
I have never heard of Premium Home Source, tell me about your company.

Premium Home Source is a family-owned company that is solely focused to serve our customers in the most honest and transparent manner. We first understood the importance of high quality appliances when we bought and built our first home in 2017. When we found it almost impossible to source high quality and affordable home goods and appliances, we knew we weren't the only ones. Understanding the pain points of sourcing quality home goods first hand, we sought out to make this process transparent, price efficient and seamless for every homeowner, contractor, landlord and property manager.

Can't find the package you want? Do you want to create a custom package?

Every kitchen is unique, let us help you create your own personalized package to fit your kitchen! To create a custom package, call our Sales Expert at (800) 805-7102 Extension #1

Are these items refurbished? Used?

All items we sell are Brand New - we will never ship you a refurbished or used item.

How does shipping work?

The shipping carrier will deliver your order curbside. The carrier cannot deliver into your home, garage, kitchen or elsewhere. For orders with large appliances (ex: range or refrigerator), the freight company will call you ahead of time to arrange a date and time to deliver the items.
I have never heard of Thor Kitchen, tell me about them.

Thor Kitchen is a US-based Company that focuses on premium and professional kitchen appliances. The appliances are superbly crafted, fully-featured, stainless steel tools designed to please both the eyes and the appetites. Thor's headquarters are in California. Read more HERE

Do you have a location or showroom where I can see the product?

Thor Kitchen has a few locations or showrooms throughout the US so you can view Thor Kitchen Appliances in person. Our recommendation is to find one close to you and call in to ensure they have the items you are looking for! You can find a list of Showrooms here: HERE 

How long does delivery take?

Depending on the ending destination, your order will take between 1 to 2 weeks to deliver.