ZLINE 42 in. Professional Ducted Wall Mount Range Hood in Stainless Steel, 697-42
$1,169.96
$1,299.95
10% Off
Free
Shipping
Authorized
Dealer
Professional
Services

Exclusive Offers Just For You!

🔨Angi: Enjoy affordable installation services across the country. Schedule Now!

🚚 1-800-GOT-JUNK: 10% discounts on haul away services for your outdated appliances. Request a Quote Today!
ZLINE 42 in. Professional Ducted Wall Mount Range Hood in Stainless Steel, 697-42
$1,169.96
$1,299.95
10% Off
This item is in stock! Estimated Arrival: Dec 16 to Dec 23
Free
Shipping
Authorized
Dealer
Professional
Services

Exclusive Offers Just For You!

🔨Angi: Enjoy affordable installation services across the country. Schedule Now!

🚚 1-800-GOT-JUNK: 10% discounts on haul away services for your outdated appliances. Request a Quote Today!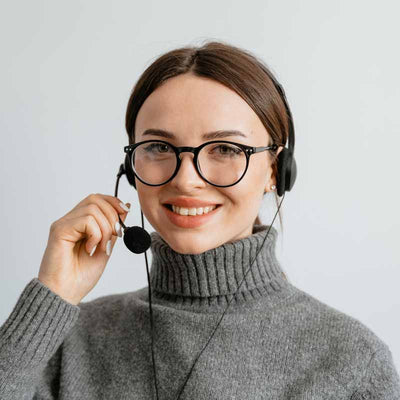 Have a question or want to build your own package?
Talk with one of our trusted appliance experts today!
ZLINE 42" Stainless Steel Indoor Wall Range Hood, 697-42
OPTIONS & ACCESSORIES

Ductless/Recirculate Option - No
Ceiling Heights Options:
Less 8' - Require Short Kit SK-455/476/477/667/697
8' to 9' - No Ext or Short Kit required
9' to 10' - Require Ext 1PCEXT-455/476/477/667/697
10' to 12' - Require Ext 2PCEXT-455/476/477/667/697
Crown Molding(s) - Available for purchase (sold separately):
CM1-455/476/477/667/697
CM2-455/476/477/667/697
CM3-455/476/477/667/697
CM4-455/476/477/667/697
CM5-455/476/477/667/697
CM6-455/476/477/667/697
Certified Outdoor Use - No
Also available in 30"(697-30), 36"(697-36), 48"(697-48), 54"(697-54) and 60"(697-60)
PRODUCT DESCRIPTION:
The ZLINE 697-42 is a 42-inch professional wall mount stainless steel hood designed to be both elegant and powerful, featuring the industry's only lifetime warranty motor. This hood is made from 430-grade stainless steel and is a ZLINE classic. Its durable construction, modern design, and lifetime warranty motor - a ZLINE exclusive - guarantee a range hood with a timeless design that will last a lifetime.

This hood contains many unique features, such as:
• Dishwasher-safe stainless steel baffle filters
• Built-in LED lighting
• High performance 4-speed motor with speeds up to 700 CFM

All ZLINE range hoods come equipped with everything needed to easily install and use, including two 16-inch telescoping chimneypieces, allowing a fit for most ceilings between 8 and 9 feet. For ceilings shorter than 8 feet, or taller than 9 feet, see table below for detailed options.

ZLINE is the industry leader in range hoods and stands by the quality and longevity of their stainless steel range hoods. The 697-42 ships next business day when in stock.
I have never heard of Premium Home Source, tell me about your company.

Premium Home Source is a family-owned company that is solely focused to serve our customers in the most honest and transparent manner. We first understood the importance of high quality appliances when we bought and built our first home in 2017. When we found it almost impossible to source high quality and affordable home goods and appliances, we knew we weren't the only ones. Understanding the pain points of sourcing quality home goods first hand, we sought out to make this process transparent, price efficient and seamless for every homeowner, contractor, landlord and property manager.

Can't find the package you want? Do you want to create a custom package?

Every kitchen is unique, let us help you create your own personalized package to fit your kitchen! To create a custom package, call our Sales Expert at (800) 805-7102 Extension #1

Are these items refurbished? Used?

All items we sell are Brand New - we will never ship you a refurbished or used item.

How does shipping work?

The shipping carrier will deliver your order curbside. The carrier cannot deliver into your home, garage, kitchen or elsewhere. For orders with large appliances (ex: range or refrigerator), the freight company will call you ahead of time to arrange a date and time to deliver the items.
I have never heard of ZLINE, tell me about them.

ZLINE is a US-based Company that has been focusing on kitchen appliances for over 10 years. Designed in Lake Tahoe, all ZLINE Products are shipped from warehouses in Tennessee, Ohio or Nevada. ZLINE Kitchen and Bath provides Attainable Luxury®, where the kitchen and bath of your dreams is never out of reach. Read more about ZLINE HERE.

Do you have a location or showroom where I can see the product?

ZLINE has many locations or showrooms throughout the US so you can view ZLINE Appliances in person. Our recommendation is to find one close to you and call in to ensure they have the items you are looking for! You can find a list of Showrooms HERE. 
How long does delivery take?

Depending on where the ZLINE Appliances are and the ending destination, your order will take between 1 to 2 weeks to deliver.
Great Service
Premium Home House delivered with the customer service and great product! We are happy customers!
Great product - great value
Product is great - very happy with the price point. Premium Home Source was very competitive on pricing with this item. Happy we bought it!
Absolutely beautiful!!!
I love love love this range hood. Its great quality, solid and very well made. I will be using it with my all white cabinets, white countertops and stainless appliances. I chose this because its eye catching,and different enough that I know I wont see it in anyone elses kitchen.
Awesome product - just installed it!
We just installed this 2 weeks ago and I must say very happy with our purchase. Premium Home Source had the best pricing available online. Happy we found you! Took a little extra time for delivery since we're in out in the middle of no where but driver eventually found us
No issues!
Happy I made this purchase - works great - no issues! Would recommend