Forno 30″ Freestanding French Door Dual Fuel Range with 5 Burners, FFSGS6325-30
$2,299.00
$3,999.00
43% Off
Free
Shipping
Authorized
Dealer
Professional
Services

Exclusive Offers Just For You!

🔨Angi: Enjoy affordable installation services across the country. Schedule Now!

🚚 1-800-GOT-JUNK: 10% discounts on haul away services for your outdated appliances. Request a Quote Today!
Forno 30″ Freestanding French Door Dual Fuel Range with 5 Burners, FFSGS6325-30
$2,299.00
$3,999.00
43% Off
Limited Offer - Includes Free In-Home Delivery! Estimated Arrival: Dec 15 to Dec 22
Free
Shipping
Authorized
Dealer
Professional
Services

Exclusive Offers Just For You!

🔨Angi: Enjoy affordable installation services across the country. Schedule Now!

🚚 1-800-GOT-JUNK: 10% discounts on haul away services for your outdated appliances. Request a Quote Today!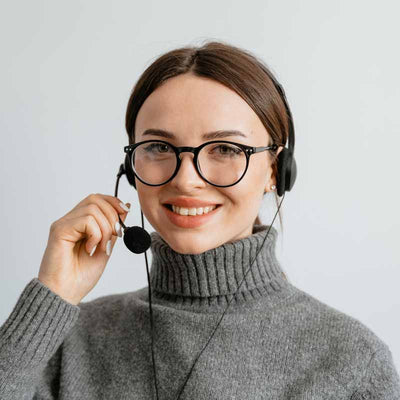 Have a question or want to build your own package?
Talk with one of our trusted appliance experts today!
Product Overview
Oven Power: Electric

Burner Power: Natural Gas

Burner Power: Propane Gas

LP Convertible

Voltage: 240
Introducing the Forno Range with its groundbreaking French Oven Door design that opens effortlessly with just one hand. This exceptional range offers a host of features that make it a must-have for your kitchen.
Powerful Burners. The cooktop boasts 5 sealed burners, delivering a remarkable total output of 68,000 BTU. Among them, you'll find a sealed dual-ring brass burner, perfect for precise heat control, whether you're searing at high temperatures or gently simmering delicate dishes
Stable Cooking Surface. Heavy-Duty Continuous Cast Iron Grates provide even heat distribution and ensure that your cookware stays firmly in place as you prepare your culinary masterpieces
Effortless Cleanup. The recessed Black Enamel Cooktop Cavity is designed to contain spills, making clean-ups a breeze after every cooking session
True Convection Oven. With a 4.32 Cu.Ft capacity, the true convection fan oven offers a combined output of 6,300 Watts for baking and broiling. It features an insulated French Oven Door with 3-Layer Glass Windows and Smooth Friction Hinges, ensuring fast, precise, and consistent cooking. Inside, the speckled blue enamel finish is illuminated by 2 Halogen Lights
Versatile Accessories. Your Forno Range comes complete with 2 Heavy-Duty Stainless Steel Telescopic Oven Racks, a Cast Iron Wok-Ring, a Reversible Grill/Griddle, an Air Fryer Basket, a Rack & Drip Pan, an LP Conversion Kit, and a 4-Prong Plug, offering you the tools you need for a wide range of cooking styles
Stylish and Durable. The Forno Range features Pro-Style Handles and Illuminated Zinc Coated Metal Control Knobs and Bezel Rings. It's housed in sleek, high-grade stainless-steel panels, and adjustable stainless steel legs accommodate various counter heights
Space-Saving Design. The Forno Range provides a 30" or less open door space, allowing for easy one-handed opening
Quality and Warranty. Forno products are crafted to last, backed by a robust 2-year warranty, ensuring your satisfaction. You can enjoy top-tier performance without breaking the bank, as Forno offers exceptional quality without the high price tag
Dimensions
30"W x 28"D x 38"H
Oven Interior Dimensions

24.92"W x 18.7"D x 16"H

Product Weight
275.58 lbs
Oven Capacity (cu. ft.)

Total - 4.32 cu. ft.

Fuel Type

- Cooktop: Natural or Propane Gas




- Oven: Electric




- This range is shipped for use with natural gas. It also has an LP conversion kit for propane use included.

LP Conversion Kit Included

Yes

Electrical Requirements
Requires a minimum of 240V/60Hz/30A
Number of Burners
5
Number of Racks
2
Number of Ovens
1
Interior Light
2
Control Type

Manual
Cooktop BTUs
Total - 68,000 BTU
Middle Burner - 1000 BTU to 20,000 BTU
Front Right - 15,000 BTU


Front Left - 15,000 BTU




Rear Right - 9,000 BTU




Rear Left - 9,000 BTU

Convection Fan
Yes
Continuous Cast Iron Gate
Yes

Material
Stainless Steel
Color
Stainless Steel
Power Cord Length
3.1 feet
Plug Type
4-Prong Grounded
Additional Accessories
-LP Kit
-Wok Ring
-Reversible Grill/Griddle
-Air Fryer Kit

Warranty
2 Years
Certification

ETL Listed
I have never heard of Premium Home Source, tell me about your company.

Premium Home Source is a family-owned company that is solely focused to serve our customers in the most honest and transparent manner. We first understood the importance of high quality appliances when we bought and built our first home in 2017. When we found it almost impossible to source high quality and affordable home goods and appliances, we knew we weren't the only ones. Understanding the pain points of sourcing quality home goods first hand, we sought out to make this process transparent, price efficient and seamless for every homeowner, contractor, landlord and property manager.

Can't find the package you want? Do you want to create a custom package?

Every kitchen is unique, let us help you create your own personalized package to fit your kitchen! To create a custom package, call our Sales Expert at (800) 805-7102 Extension #1

Are these items refurbished? Used?

All items we sell are Brand New - we will never ship you a refurbished or used item.

How does shipping work?

The shipping carrier will deliver your order curbside. The carrier cannot deliver into your home, garage, kitchen or elsewhere. For orders with large appliances (ex: range or refrigerator), the freight company will call you ahead of time to arrange a date and time to deliver the items.
I have never heard of Forno, tell me about them.

When the FORNO line of products was created, they had only one goal in mind: To provide the best state of the art kitchen appliances to consumers just like you and me at a fraction of current retail prices. Forno is proud to present all customers a new era of appliances that will revolutionize your kitchen. Read more about Forno HERE

How long does delivery take?

Depending on the ending destination, your order will take between 1 to 2 weeks to deliver.