ILVE 48 in. Majestic II Series Natural Gas Burner and Double Electric Oven in Stainless Steel with Brass Trim, UM12FDNS3SSGNG
$10,906.05
$13,632.56
20% Off
Free
Shipping
Authorized
Dealer
Professional
Services

Exclusive Offers Just For You!

🔨Angi: Enjoy affordable installation services across the country. Schedule Now!

🚚 1-800-GOT-JUNK: 10% discounts on haul away services for your outdated appliances. Request a Quote Today!
ILVE 48 in. Majestic II Series Natural Gas Burner and Double Electric Oven in Stainless Steel with Brass Trim, UM12FDNS3SSGNG
$10,906.05
$13,632.56
20% Off
This item is custom ordered. Estimated Arrival: Apr 29 to Jul 08
Free
Shipping
Authorized
Dealer
Professional
Services

Exclusive Offers Just For You!

🔨Angi: Enjoy affordable installation services across the country. Schedule Now!

🚚 1-800-GOT-JUNK: 10% discounts on haul away services for your outdated appliances. Request a Quote Today!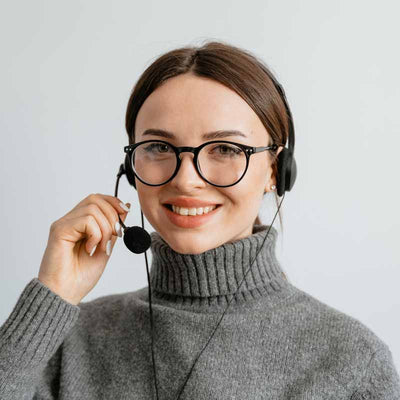 Have a question or want to build your own package?
Talk with one of our trusted appliance experts today!
Product Overview
Oven Power: Electric

Burner Power: Natural Gas

Voltage: 240
The 48" Majestic freestanding range brings the ultimate cooking experience to your kitchen. The large European Convection oven gives you the power to experiment with your dishes and get even cooking, while the full-width dishwarming drawer gives the option to use residual heat of the oven to keep cooked food warm or warm your dishes before serving.The cooktop features semi-sealed burners with various BTUs to cook whatever you want, however you want.
Features:
Majestic: Quality in the Details A true kitchen centerpiece that is sure to demand attention, these exceptional bespoke ranges will compliment any kitchen. The unique style of the Majestic Series stands out above the rest. ILVE offers the ability to create a customised and individual look.
Brass Burner with Nanotechnoloical Coating Brass is a noble material that guarantees excellent durability and the non-stick nanotechnological coating facilitates easy cleaning.
Dual Gas Burners Efficient Gas Supply provides up to 20,000 BTU burner power.
The Majestic Oven is so Easy to Use Simple 4.3" TFT full touch screen, with intuitive and straightforward graphics provides easy commands for selecting thermostat, timer and automatic programmer for cooking start and finish timers.
Accurate Electronic Temperature Control Minimal temperature fluctuation for optimal cooking; temperature spikes, uniform cooking, energy saving. Temperature is adjustable from 85°F for perfect leavening.
Continuous Cast Iron Grates Continuous cast-iron grates let you slide pots easily on and off heat, or from one burner to another.
Cool Door with Removable Triple Glass Safe for children, perfectly insulated thanks to the three glass panes, easy to clean thanks to the new structure of the door.
Fast Pre-Heat ILVE ovens maintain a European standard A+ energy rating, thats why ILVE ovens are equipped with a fast pre-heat mode to assist your oven to reach cooking temperature quicker and more efficiently.
Sealed Oven ILVE freestanding cookers have a sealed oven cavity that traps moisture in the oven cavity ensuring that your meats remain moist and succulent! This also assists in less meat shrinkage whilst cooking.
Made in Italy Italians are renowned the world over for their passion for design. Combined with exquisite craftsmanship this has produced some of the most desirable products and iconic brands. That same passion and craftsmanship is what drove our founders Eugenio Illoti and Evelino Berno to create their rst commercial cooker way back in 1952.
Sustainability Featuring the highest green energy ratings in the industry, ILVE ranges maximize energy without compromising performance. Similar to the Energy Star ratings in the United States, the European EU rating scored all ILVE ranges an A, the highest possible score for performance and energy consumption. Below are some of the ways ILVE ranges work to maximize energy efficiency.
Warranty: 2 Year Limited Warranty
To avoid to damage the Range we suggest the following:
Unpack the Range
Remove the pan support on the tops
Remove all the burners from the top
Remove the oven doors
Remove all the accessories inside the oven
So now that you have lightened the weight of the range, follow the directions below:
Remove the range from pallet and place it on the floor
Overturn the range on back side (please make sure that you have protection on the floor to protect the side and not damage it)
Install the feet
Set it upright
I have never heard of Premium Home Source, tell me about your company.

Premium Home Source is a family-owned company that is solely focused to serve our customers in the most honest and transparent manner. We first understood the importance of high quality appliances when we bought and built our first home in 2017. When we found it almost impossible to source high quality and affordable home goods and appliances, we knew we weren't the only ones. Understanding the pain points of sourcing quality home goods first hand, we sought out to make this process transparent, price efficient and seamless for every homeowner, contractor, landlord and property manager.

Can't find the package you want? Do you want to create a custom package?

Every kitchen is unique, let us help you create your own personalized package to fit your kitchen! To create a custom package, call our Sales Expert at (800) 805-7102 Extension #1

Are these items refurbished? Used?

All items we sell are Brand New - we will never ship you a refurbished or used item.

How does shipping work?

The shipping carrier will deliver your order curbside. The carrier cannot deliver into your home, garage, kitchen or elsewhere. For orders with large appliances (ex: range or refrigerator), the freight company will call you ahead of time to arrange a date and time to deliver the items.
I have never heard of ILVE, tell me about them.

ILVE is an Italian-based Company and has been manufacturing appliances since 1952. ILVE, known for the craftsmanship, is also famous for it's beautiful Italian design and superior commercial grade materials. Read more HERE

Where are ILVE products manufactured?

The state-of-the-art ILVE factory is near Venice, Italy. It is home to the modern day craftsmen and women of Italy who still to this day, exquisitely handcraft and assemble ILVE appliances.
I've seen Hallman and ILVE ranges, they look exactly alike. What is the difference?

Hallman has been manufaturing ranges since 2014 and ILVE has been manufacturing ranges since 1952. The vast experience, knowledge and infrastructure gained over 60 years is second to none in terms of manufacturing the perfect appliance for your kitchen. 

ILVE sources only from the top suppliers in Italy with commercial grade materials to bring you premium quality that lasts longer than competitors.

How long does delivery take?

If the item is in stock, the appliances ship from New Jersey and will be delivered in approximately 7-10 business days after the order date. If the item is out of stock, the appliances will take between 3-4 months to deliver from Italy. Need more info? Contact us via chat or call us!
Buy it you won't be dissapointed
Awesome range. I love the way it looks and works. A+for the product and A++ for the sales reps at Premium Home Source
Very satisfied.
Beautiful range....everything we wanted. Just as advertised.
Happy with my purchase!
I've had my new range for approximately 3 weeks and I love it. It's solid, the burners are great, and the oven is gorgeous. My experience with customer service before the delivery was excellent, I had lots of questions about the connections and how to install it. I received quick and clear responses which was very reassuring. Delivery with FedEx Shipping was also excellent. I have been cooking up a storm and really enjoy it. Thank you Premium Home Source
Great Service
Premium Home House delivered with the customer service and great product! We are happy customers!
Great product - great value
Product is great - very happy with the price point. Premium Home Source was very competitive on pricing with this item. Happy we bought it!