ILVE 36 in. Nostalgie Series Single Oven Natural Gas Burner and Oven in White with Chrome Trim, UPN90FDVGGBXNG
$4,899.00
$6,123.75
20% Off
Free
Shipping
Authorized
Dealer
Professional
Services

Exclusive Offers Just For You!

🔨Angi: Enjoy affordable installation services across the country. Schedule Now!

🚚 1-800-GOT-JUNK: 10% discounts on haul away services for your outdated appliances. Request a Quote Today!
ILVE 36 in. Nostalgie Series Single Oven Natural Gas Burner and Oven in White with Chrome Trim, UPN90FDVGGBXNG
$4,899.00
$6,123.75
20% Off
This item is custom ordered from Italy. It will take an estimated 20 to 30 weeks to deliver.
Free
Shipping
Authorized
Dealer
Professional
Services

Exclusive Offers Just For You!

🔨Angi: Enjoy affordable installation services across the country. Schedule Now!

🚚 1-800-GOT-JUNK: 10% discounts on haul away services for your outdated appliances. Request a Quote Today!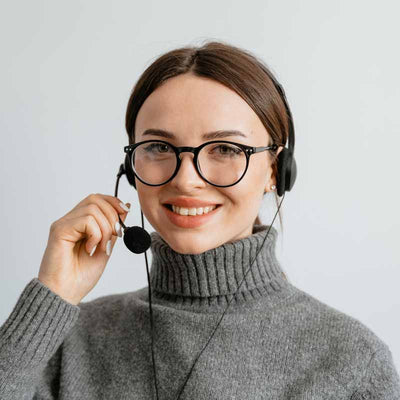 Have a question or want to build your own package?
Talk with one of our trusted appliance experts today!
Product Overview
Oven Power: Natural Gas

Burner Power: Natural Gas

Voltage: 120
The 36" Nostalgie Series Freestanding Gas Range will be the best addition to your kitchen. The range features 4 burners, griddle, 3.5 cu. ft. oven capacity, full width warming drawer, digital clock and timer, and rotisserie.
Features:
Nostalgie Gas Range The Nostalgie immediately states its vocation as a range, designed and made for the most demanding, skilled user. Its classic look is enhanced by its frame, offering burners rated up to 15,5000 BTU/h. It is a fully fledged professional range for domestic market.
Over 50 Years of Specialized Cooking System Their units are directly inspired by professional kitchens where the world's greatest chefs come up with their gastronomic creations. They've also borrowed from the materials used in professional set-ups, such as AISI 304 stainless steel, cast iron, brass and copper - choices that improve the quality of life of our clients. Because cooking well means taking good care of yourself.
High-End Workmanship Ilve ranges are not just beautiful to look at, they are fully fledged tools with professional performance. The components are subjected to the most stringent, unrelenting quality and reliability control, providing you with a reliable final product. Crafted and assembled by hand because there is no substitute for the expert eye and hand of specialist craftsmen.
Dual Functions Triple Ring Burner This high power burner will boil a pot of water in just a few minutes. Ideal for lovers of exotic cuisine, it is ideally suited for Chinese wok, as well as large pots and pans. Additionally you can turn off the flames from the outer ring for use as a simmer burner.
Robust Cast Iron Grates The heavy duty grates form a continuous leveled surface over your cooktop for more stable cooking environment, allowing you to move pots and pans from burner to burner without having to lift them.
Thermocouple Safety Valves Shuts off the gas supply immediately in case of malfunction or if the burner goes out for extra added safety precaution.
Electric Rotisserie Included with the drip pan, the electric rotisserie in the oven lets you roast meats while continuous self-basting it is own juices for better taste and tenderness.
Storage/Dishwarmer Drawer The storage compartment provides an ideal location for storing pots and pans. It also serves as the perfect dishwarmer drawer by using the residual heat from the oven for heating up your plates.
Oven Cooking Functions
Pizza Function - Ideal for cooking pizza and bread. Heat is supplied primary from the bottom element which combines with the other elements at low power settings to create the ideal cooking conditions
Defrost - Quickly defrost all frozen foods and brings them up to room temperature.
Intense Cooking - Quick intensive cooking with steam exhaust. Ideal for foods with a crust, like roast potatoes and vegetables, chicken, salted fish, etc
Fan Grill Cooking - Very fast, deep cooking with excellent power savings, ideal for fishes like pork ribs, sausages, kebabs, game, baked pasta, etc.
Close Door Grill Cooking - The ideal function for fast, deep cooking for gratins and roast meats, fillets, Florentine steaks, grilled fish and vegetables.
Top Cooking - Particularly suited to browning and giving a touch of color to dishes. Ideal for hamburgers, pork chops, steaks, sole, squid, etc.
Bottom Cooking - The best function for finishing off a cooking cycle, especially for pastries (biscuits, meringues, risen and fruit pastries, etc.) and other dishes.
Normal Static Cooking - The classic oven function, ideal for pork ribs, sausages, cod, braised meat, game, roast and many others.
Multiple Fan Cooking - Allows you to cook more than one dish at a time, without their aromas contaminating each other.
Note: Oven temperature range may vary up to 50 degrees, it is recommended that customers set it 40 to 50 degrees less than their desired settings.
Warranty: 2 Year Limited Warranty
I have never heard of Premium Home Source, tell me about your company.

Premium Home Source is a family-owned company that is solely focused to serve our customers in the most honest and transparent manner. We first understood the importance of high quality appliances when we bought and built our first home in 2017. When we found it almost impossible to source high quality and affordable home goods and appliances, we knew we weren't the only ones. Understanding the pain points of sourcing quality home goods first hand, we sought out to make this process transparent, price efficient and seamless for every homeowner, contractor, landlord and property manager.

Can't find the package you want? Do you want to create a custom package?

Every kitchen is unique, let us help you create your own personalized package to fit your kitchen! To create a custom package, call our Sales Expert at (800) 805-7102 Extension #1

Are these items refurbished? Used?

All items we sell are Brand New - we will never ship you a refurbished or used item.

How does shipping work?

The shipping carrier will deliver your order curbside. The carrier cannot deliver into your home, garage, kitchen or elsewhere. For orders with large appliances (ex: range or refrigerator), the freight company will call you ahead of time to arrange a date and time to deliver the items.
I have never heard of ILVE, tell me about them.

ILVE is an Italian-based Company and has been manufacturing appliances since 1952. ILVE, known for the craftsmanship, is also famous for it's beautiful Italian design and superior commercial grade materials. Read more HERE

Where are ILVE products manufactured?

The state-of-the-art ILVE factory is near Venice, Italy. It is home to the modern day craftsmen and women of Italy who still to this day, exquisitely handcraft and assemble ILVE appliances.
I've seen Hallman and ILVE ranges, they look exactly alike. What is the difference?

Hallman has been manufaturing ranges since 2014 and ILVE has been manufacturing ranges since 1952. The vast experience, knowledge and infrastructure gained over 60 years is second to none in terms of manufacturing the perfect appliance for your kitchen. 

ILVE sources only from the top suppliers in Italy with commercial grade materials to bring you premium quality that lasts longer than competitors.

How long does delivery take?

If the item is in stock, the appliances ship from New Jersey and will be delivered in approximately 7-10 business days after the order date. If the item is out of stock, the appliances will take between 3-4 months to deliver from Italy. Need more info? Contact us via chat or call us!
Buy it you won't be dissapointed
Awesome range. I love the way it looks and works. A+for the product and A++ for the sales reps at Premium Home Source
Very satisfied.
Beautiful range....everything we wanted. Just as advertised.
Happy with my purchase!
I've had my new range for approximately 3 weeks and I love it. It's solid, the burners are great, and the oven is gorgeous. My experience with customer service before the delivery was excellent, I had lots of questions about the connections and how to install it. I received quick and clear responses which was very reassuring. Delivery with FedEx Shipping was also excellent. I have been cooking up a storm and really enjoy it. Thank you Premium Home Source
Great Service
Premium Home House delivered with the customer service and great product! We are happy customers!
Great product - great value
Product is great - very happy with the price point. Premium Home Source was very competitive on pricing with this item. Happy we bought it!