ILVE 36" Nostalgie II Dual Fuel Natural Gas Range in Stainless Steel with Brass Trim, UP36FNMPSSG
$5,990.00
$7,990.00
25% Off
Free
Shipping
Authorized
Dealer
Professional
Services

Exclusive Offers Just For You!

🔨Angi: Enjoy affordable installation services across the country. Schedule Now!

🚚 1-800-GOT-JUNK: 10% discounts on haul away services for your outdated appliances. Request a Quote Today!
ILVE 36" Nostalgie II Dual Fuel Natural Gas Range in Stainless Steel with Brass Trim, UP36FNMPSSG
$5,990.00
$7,990.00
25% Off
This item is custom ordered from Italy. It will take an estimated 20 to 30 weeks to deliver.
Free
Shipping
Authorized
Dealer
Professional
Services

Exclusive Offers Just For You!

🔨Angi: Enjoy affordable installation services across the country. Schedule Now!

🚚 1-800-GOT-JUNK: 10% discounts on haul away services for your outdated appliances. Request a Quote Today!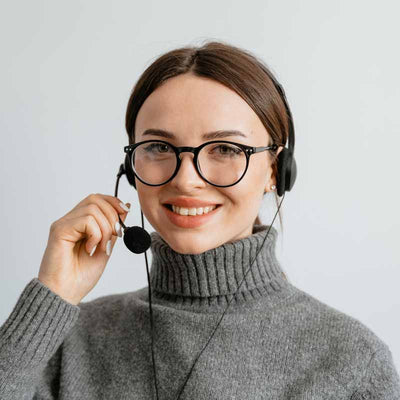 Have a question or want to build your own package?
Talk with one of our trusted appliance experts today!
Product Overview
Oven Power: Electric

Burner Power: Natural Gas
Introducing our Nostalgie Range Cookers – a perfect blend of timeless design and cutting-edge technology, crafted to inspire culinary excellence. These range cookers stand as undisputed protagonists in the kitchen, offering a myriad of sizes and configurations to suit your cooking preferences. Elevate your kitchen with the exclusive Noblesse frames, a meticulous design feature framing front panels to match metallic finishes of handles and knobs. The Nostalgie collection also boasts a blind door option, adding an elegant touch reminiscent of the past.

Quick start
The quick oven preheating function allows it to reach the desired temperature in a short time and you can then choose the best suited cooking mode for the dish. It also works as rapid defrosting when a low temperature is set (85°F - 105°F).
Cold door with triple removable glass
Safe with children, perfectly insulated thanks to the three layers, and easy to clean.
Easy clean enamel
The grease does not stick to the sur face and can therefore be cleaned more easily.
Door with soft closing system
The door hinges are fitted with a shock absorber that makes closure more gradual and noiseless.
Dual gas burners with power up to 25,000 BTU as standard
Optimal supply and perfect distribution of the heat, for all types of cooking.
Total Black brass flame spreader with non stick nanotechnological treatment
The noble technical characteristics of brass are enriched with a nanotechnological coating that assures easy cleaning, with an elegant Total Black finish.
Hob with cast iron pan supports
The indestructible cast iron pan supports provide a functional and safe support for the pots.
Integrated switch-on on the knobs
Just press the gas knob to trigger the spark: so simple and instant.
Safety valve
Interrupts the gas supply if the flame should be accidentally extinguished.
Dimensions
35.875" W x 26.5" D x 38" H
Electrical Requirements
Requires a minimum of 240V, 60Hz, 30A

Product Type
Freestanding Range
Made In
Italy
Cooktop
6 Sealed Burners
Burner/Element Ratings
1 - 25000 BTU - Front Left
2 - 10500 BTU - Back Left
3 - 10500 BTU - Back Right
4 - 25000 BTU - Front Right
5 - 10500 BTU - Middle Back
6 - 7000 BTU - Middle Front
Oven
Total - 3.5 cu.ft.

Convection
Yes

Oven Cleaning Type
No

Drawer Type
Storage
Fuel Type
Burner Power: Natural Gas
Oven Power: Electric
Warranty
2 Years, Limited Warranty
I have never heard of Premium Home Source, tell me about your company.

Premium Home Source is a family-owned company that is solely focused to serve our customers in the most honest and transparent manner. We first understood the importance of high quality appliances when we bought and built our first home in 2017. When we found it almost impossible to source high quality and affordable home goods and appliances, we knew we weren't the only ones. Understanding the pain points of sourcing quality home goods first hand, we sought out to make this process transparent, price efficient and seamless for every homeowner, contractor, landlord and property manager.

Can't find the package you want? Do you want to create a custom package?

Every kitchen is unique, let us help you create your own personalized package to fit your kitchen! To create a custom package, call our Sales Expert at (800) 805-7102 Extension #1

Are these items refurbished? Used?

All items we sell are Brand New - we will never ship you a refurbished or used item.

How does shipping work?

The shipping carrier will deliver your order curbside. The carrier cannot deliver into your home, garage, kitchen or elsewhere. For orders with large appliances (ex: range or refrigerator), the freight company will call you ahead of time to arrange a date and time to deliver the items.
I have never heard of ILVE, tell me about them.

ILVE is an Italian-based Company and has been manufacturing appliances since 1952. ILVE, known for the craftsmanship, is also famous for it's beautiful Italian design and superior commercial grade materials. Read more HERE

Where are ILVE products manufactured?

The state-of-the-art ILVE factory is near Venice, Italy. It is home to the modern day craftsmen and women of Italy who still to this day, exquisitely handcraft and assemble ILVE appliances.
I've seen Hallman and ILVE ranges, they look exactly alike. What is the difference?

Hallman has been manufaturing ranges since 2014 and ILVE has been manufacturing ranges since 1952. The vast experience, knowledge and infrastructure gained over 60 years is second to none in terms of manufacturing the perfect appliance for your kitchen. 

ILVE sources only from the top suppliers in Italy with commercial grade materials to bring you premium quality that lasts longer than competitors.

How long does delivery take?

If the item is in stock, the appliances ship from New Jersey and will be delivered in approximately 7-10 business days after the order date. If the item is out of stock, the appliances will take between 3-4 months to deliver from Italy. Need more info? Contact us via chat or call us!